Company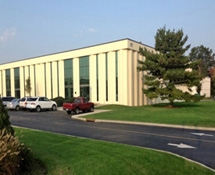 Extrusion Technik USA, Inc. has more than 30 years experience designing and manufacturer of plastic extrusion machinery. Our company offers a wide range of hi-tech and sophisticated single screw extrusion lines suitable for a wide variety of required end product. Our specialty is manufacture of Plastic Pencil extrusion lines, and small profile extrusion lines. Manufacturing customized products for our clients is one of our main goals. Machinery is specifically designed for optimum output, practically free maintenance, and user friendly. ETUSA has earned a marvelous reputation for its advanced technology and reliable quality. We offer the best possible extrusion solution without any compromise to quality, service, or delivery among our customers, employees, and the company. Our machines are accepted worldwide as an alternative for expensive plastic processing machinery, and are economical in capital investment and power consumption.
Advanced Machines
To assure high quality and high precision products Extrusion Technik USA, Inc. is equipped with sophisticated high tech production machinery and equipment
High Grade Manufacture
With the improvement of technology, plastic extrusion lines have become everyday products. With lightweight, waterproof, durable and environmental features, there are endless applications.
Our Products
Single screw extrusion lines for pipe, profile, compounding, pellet, sheet, synthetic string (sutli), strapping, etc.
Co-extrusion lines for polymer/plastic pencil, ball pen, refill, industrial extrusion products, etc.
Plastic extrusion plants/machines.
High Speed Mixers, granulators, shredders, and laboratory mixers.
Intensive mixing twin screw, force feeding extruders, die-face cutting systems.
Complete recycling system for materials like PET, PE, LD, etc.
Material weighing system.
Certified
Extrusion Technik USA, Inc. is dedicated customize processing projects to suit out client's individual needs. Our core competences are our technical expertise in extrusion machinery and maximum customer service. We provide complete overview after sale service in order for our clients to profit from our product.Extrusion Technik USA Inc. has maintained the strictest possible industry parameters, thereby simplifying the use of complex multiple extrusion lines.